Investment Areas: Oil & Gas
Cowry Enterprises Ltd.
Cowry Enterprises Ltd. (CEL) is a privately owned independent oil and gas company located in Denver, Colorado.
The company was founded in March of 1987, and has been involved in acquisition, evaluation, and production of oil and gas properties and assets ever since. We specialize in evaluating existing fields with known reserves for exploration and development. Our current production expands across the United States including Wyoming, Montana, North Dakota, Michigan, Louisiana, Oklahoma, and Texas. We are also currently involved in development and production in Saskatchewan and Alberta Canada. As operators we understand the economics of doing business in the oil and gas industry in today's market. As a company we look to identify and acquire large potential reserves in existing or developing fields for further exploration and drilling opportunities. The opportunities that we identify offer our investors calculated returns that are adjusted for risk. Through our process of analysis, evaluation, and due diligence, our investors have enjoyed great success and profits for over 20 years.

Operations
Cowry Enterprises Ltd. owns, operates, and produces from wells in Sidney, Montana. This well known region of the Williston Basin has recently been in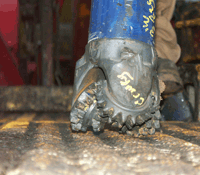 the spotlight for its new Bakken discoveries. The new discoveries in the Bakken formation, have been assessed by the USGS, and estimated at 3-4.3 billion barrels of technically recoverable oil. This find is the single largest oil deposit in the lower 48 states, and the largest oil deposit that the USGS has ever assessed. CEL has acerage and leases throughout Montana and North Dakota in the Williston Basin area, for current production, and future development. Current evaluations of this field have shown promising prospects, and drilling opportunities. Our field in Richland County has been proven throughout the years, with high reserve estimates, and production that will continue for decades to come.

Environment
In today's world our environment is as fragile as we have ever seen it. As a company that could have direct impact on the environment, we take every pre-caution to make sure our operations effects on our locations and communities is minimal. We are proud of our reputation, and are compliant with all State and Federal Environmental Regulations. With the future in mind, we are making efforts to research and develop new technologies and advancements in cleaner renewable energy resources.